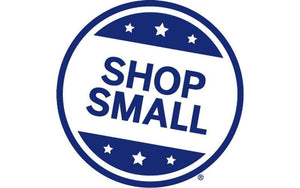 The Shop Local and Small Manifesto
Opt-Out Black Friday-Small Business Saturday-Cyber Monday.
Starts 12:00 am on Friday 11/25/22.
Ends 11:59 pm on Monday 11/28/22.
We at New Baby New Paltz live in a place of stunning natural beauty. We spend a lot of time in nature.
The pandemic changed the landscape of shopping in-person.
Many small businesses (like New Baby New Paltz) now have ecommerce catalogs and ship anywhere in the USA. 
On this 

Opt-Out Black Friday-Small Business Saturday-Cyber Monday Sale 

weekend...
1. Opt Outside with your kids for fresh air, dirt, plants, trees, water, rocks and vistas during daylight hours.
2. Shop from home when it's dark, (which is most of the day.)
3. Shop small businesses as much as possible.
4. Choose businesses in your community, so the benefits echo out into your schools, churches, sports and scouts. Local small business supports programs that benefit you and the babies and children you love.
5. Choose sustainable products made of paper, rubber, cotton, bamboo, wool and wood, over plastics and polyesters. Plastics are forever and are now present everywhere, even in unborn babies. Let's work on stabilizing and cleaning this plastic mess, so our children have a healthier world.
Shop one of our local manufacturers: baby deedee, 20% OFF cozy and well thought out sleepwear. No coupon code needed.
bumGenius Elemental Joy $5 each no coupon needed
GroVia: 20% off - Coupon Code: GROVIABF20
All Nursing Bras and Tanks: Buy 2 get 1 FREE - Coupon Code: BLACKFRIDAYBLACKBRA
---