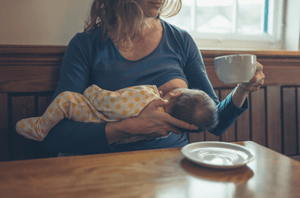 How Much Does A Lactation Consultant Cost?
The answer to this question depends on several factors: 
1.What are the qualifications of the Lactation Consultant?
2. What do you need help with? 
3. Do you have health insurance or low-income qualifications?
Because "Lactation Consultant" is not a professional license recognized by the New York State Board of Regents, there is no Lactation Consultant license in New York (or most states,) means that anyone can say they are a Lactation Consultant. Most Lactation Consultants get a certificate from an organization showing their level of training, but there is no requirement that they do so.
So, it's a good idea to interview several Lactation Consultants before you select one.
These questions can help you know which one can help you best.
What is your certification?

What is your professional training in helping moms and babies?

Where have you worked as a Lactation Consultant?

How long have you been a Lactation Consultant?

Do you have a specialty?

Describe your situation and ask, "How would help me in overcoming this problem?"

How many appointments should I expect if we work together?

When are you available to meet?

Are you able to come to my home? Do you consult via HIPAA video chat?

What is your fee?

Do you accept insurance?

What resources do you have available to support me and my baby after our appointment?
International Board Certified Lactation Consultants (IBCLC) are the highest level of Lactation Consultants.
In order to be certified, IBCLCs must pass certain college level classes, use a mentor who supervises their clinical training and pass a rigorous test. In addition, they must re-certify every 5 years and take 15 hours of continuing education in breastfeeding every year.
Among IBCLCs there are specialties and wide differences in experience. IBCLCs who work in the hospital tend to work more with beginning breastfeeding, the first few weeks and breastfeeding premature babies. IBCLCs in private practice generally see the full range of breastfeeding experience from birth to weaning. In addition, they are free from corporate politics and policy.
Services by IBCLCs are covered by insurance companies both in and out of network. Coverage varies. Some IBCLCs are in network and you pay only a deductible.
Most private practice IBCLCs are not in network. You pay out of pocket and be reimbursed. Most accept credit cards. Some offer sliding scale or payment plans. You can expect to pay IBCLCs from $0 in a hospital to $300+.
 Certified Breastfeeding Counselors (CBC) are RNs who take a 45 hour course and pass the CBC certifying test.
You can expect CBCs to charge from $0 at the hospital to $300+ for a home visit. Services of CBC/RNs are covered by insurance companies both in and out of network. Coverage varies. Some are in network and you pay only a deductible. 
Certified Breastfeeding Specialist (CBS), and Certified Lactation Counselors (CLC).
These certificates are awarded after 45 hours of classroom education. Neither of these certifications requires any supervised training or personal experience before the Lactation Consultant receives their certificate.
There is a wide range of experience and knowledge in these designations, from those who take only the 45 hours of classroom education, to RNs and MDs who earn the certificate to better understand breastfeeding.
You could expect a consult to cost between $0 for CLCs working in a hospital or medical office, those just starting in private practice, up to $75 for a one-on-one appointment.
WIC Breastfeeding Peer Counselor:
WIC PCs receive supervised training through WIC. There is a wide range of experience and knowledge in Peer Counselors, from those who have taken 20 hours of classroom education to those who have worked for WIC for decades.
The services of WIC PCs are free if you receive WIC. In addition, some WIC offices have CLCs and IBCLCs on staff who are able to see you for a one-on-one appointment.
La Leche League Leaders.
Technically, a LLL Leader is not a Lactation Consultant, but a highly educated volunteer who has breastfed at least one baby, gone through extensive training and mentorship and agrees to LLL's Ten Concepts of breastfeeding and parenting. 
Breastfeeding help received through La Leche League Leaders is free. Yearly membership is encouraged but not mandatory. La Leche League Leaders help women either over the phone or in monthly group meetings that are held all over the world. They are allowed to make home visits, but not obligated.
Which is the right one to make an appointment with?
All Lactation Counselors and Specialists can help you with this:
How often to feed and how much

What to expect in the early days

Baby's feeding cues

How to know baby is getting enough

How to make more or less milk

How to have optimal feeds

Suggestions for positioning and latch

Show you different ways to hold your baby

Explain nipple care

Help you size pump flanges
All Lactation Consultants will observe you and your baby breastfeeding and write out a care plan that focuses on your problems and solutions.
An IBCLC is a health professional who, in addition to the basics above, will take a thorough medical history and discuss things that have an effect on breastfeeding. They work with your doctor or midwife if you need blood tests or other medical procedures that impact breastfeeding or milk production. 
If you have one of these situations, an IBCLC will probably be more helpful:
Your nipples are raw, bleeding, cracked, or hurting

You think, or have been told, that you are not making enough milk

Your baby is 5 days old and your milk has not come in or is 10 days and has not regained birth weight

Your baby is colicky or fussy or you think that your baby hates you and/or breastfeeding

You are crying every time you breastfeed because it hurts

You can't produce or pump the amount of milk you need

You have an ongoing medical condition

There are concerns about your baby's weight and how they latch or breastfeed,
In these situations, an IBCLC in private practice is more likely to be of help:
You need ongoing support and knowledge - continuous care

You need a long (hour plus) appointment

Your baby is older than 2 weeks

You need a specialist in your problem

You don't want to go to a hospital or clinic

You are thinking about, or you are ready to quit breastfeeding because you have tried everything

You want information unfiltered by corporate practice, policy or politics

It is an evening, weekend or holiday and your baby is hungry
With this information, where can you find a Lactation Consultant?
Most hospitals, WIC offices, and some pediatrician's offices and breastfeeding groups have Lactation Consultants on staff. 
There are many Lactation Consultants in private practice. You can find a geographical listing here: http://www.findalactationconsultant.org
Ask your friends or your doctor for a referral. You can also search online using search terms like "lactation consultant" along with the name of your town or nearby city.
When you are researching, it may seem that using a free or low cost Lactation Consultant is the best way to start.
Another way of thinking is that if you never breastfed before, an excellent Lactation Consultant will shorten your learning curve and prevent problems that will cost you even more money. This is why it's important to talk to several before you make your decision. Remember that the most important thing is that you feel comfortable and overcome your current challenges.
---